home group
We are ecstatic to launch into a new type of worship community starting May 2019. In home group, we will be challenged and loved in a low pressure situation to engage with one another on a social, spiritual, and conversational level, and will strive to create a welcoming and warm atmosphere.
home group is open to anyone who wishes to meet with other Christians in a non-church, home setting, and talk through the elements of faith, life, and Christian-spirituality.
So come ready to engage, to learn, to eat, and to simply have fun growing and loving each other as Christ.
May-June 2019 we will be connecting with the "Half Truths" resource by Adam Hamilton.
Adult Sunday School
Animate: Practices
Animate: Practices is an introduction to the central practices of the Christian faith, why they are important, and how we can take part in them today. Sessions feature perspectives from Christian thought leaders on topics such as prayer, worship, money, and service.
Children's Sunday School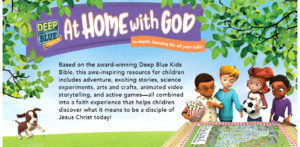 Ongoing Activities
Our women's groups, located in several locations throughout our community, are times of Bible study, prayer, and fellowship. These groups provide a refreshing discipleship opportunity for the women in the church.
Coming September of 2019!!!
Encounter: Youth Fellowship!!
Encounter
is all in the name! We will meet the first Sunday of the month @ 6pm starting in September to encounter each other, encounter the story of God, and most of all to encounter Jesus Christ!!
Sunday mornings @ 9:30 we will be holding confirmation classes!! The confirmation program will be 9 months long and will engage the students in Biblical studies, Wesleyan history, and the ownership of faith and belief. If you or your child is interested in attending confirmation with AUMC, please contact the office, our secretary, or Pastor Eli!!
Read more about the confirm currculum here: